+Product Introduction

The nesting logistics boxes are perfect for assembly line use,storing material or fabricated parts. Molded-in handle areas provide safe ergonomic handles. Easily cleaned in hot water or steam with standard detergents.
The nesting box can be stacked on top of one another, which not only helps to save space and plastic moving boxes makes transport easier and safer,saving 75% space.
Our nesting storage and transport containers offer a cost-effective solution for your returnable logistics and order picking. They can be used in many different ways and support you in reducing volumes when empty.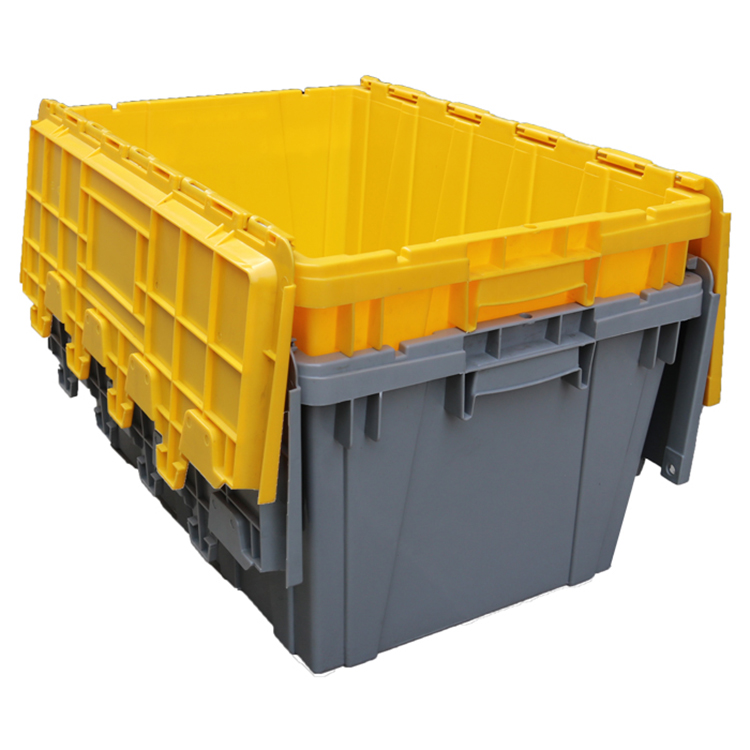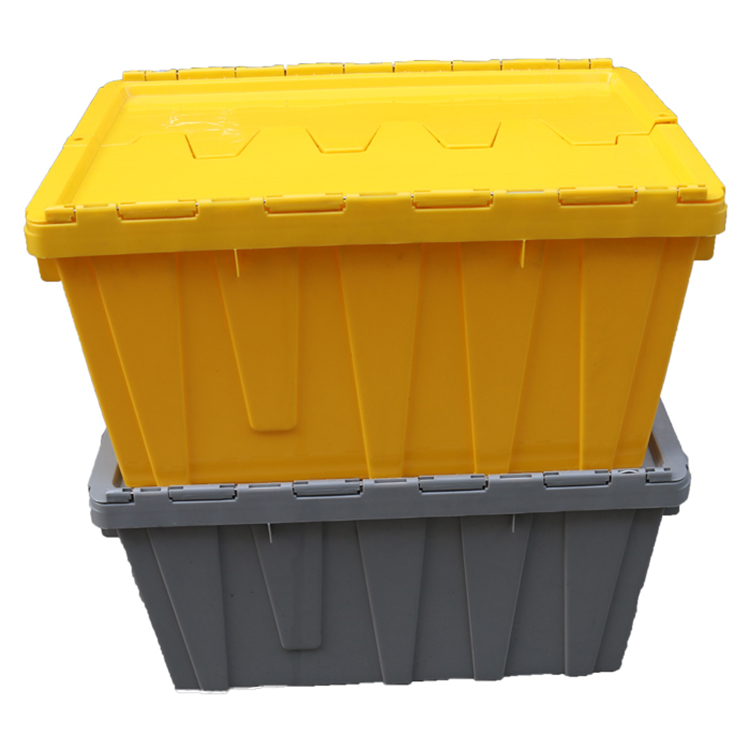 +Details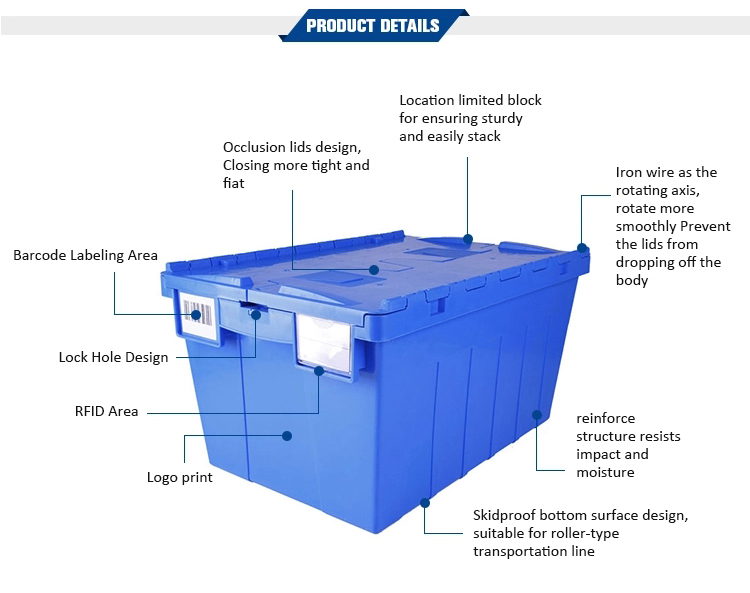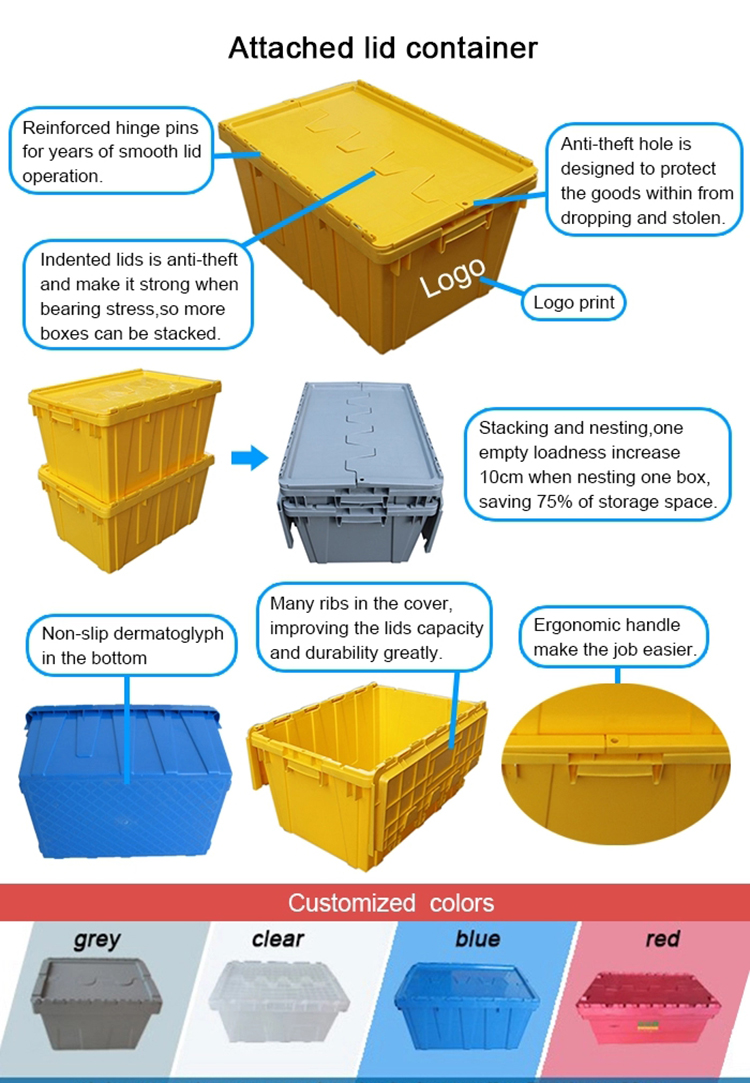 +Features and Benefits
1.Containers nest for maximum space usage with lids open
2.Ergonomic handles for easy lifting
3.Easy-to-clean interiors
4.Injection-molded HDPE construction resists impact, moisture and most chemicals
5.100% recyclable
6.Particularly space-saving as no overhang: lids secure in a vertical line when nested as empties
7.Plain side walls and base
8.Applicable in all industry segments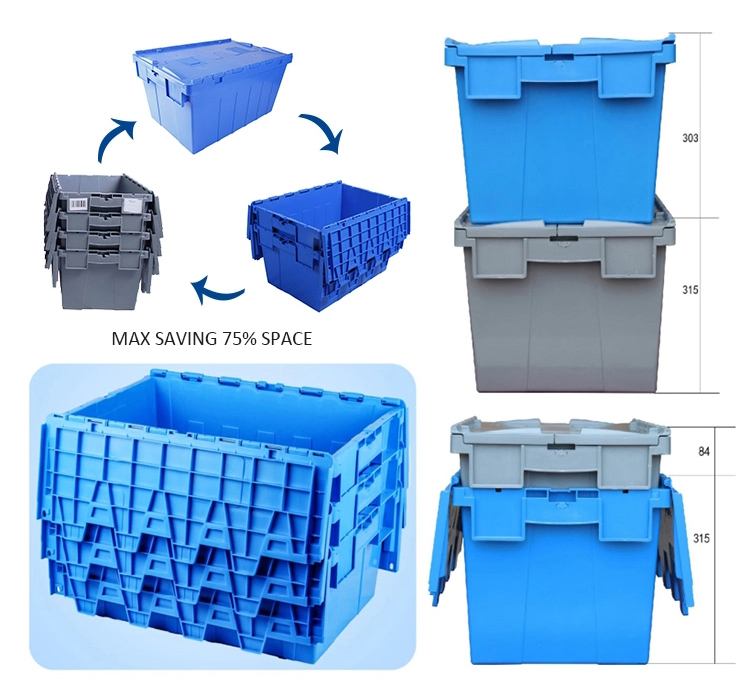 +Packing&Shipping