Our collapsible plastic storage containers made from 100% virgin PP, are also known as collapsible boxes.They are robust and its convenient design allow it to collapse virtually flat when not in use ,which highly save 75% space.Besides,The set-up and knock-down process only takes few seconds. Because of its light weight, space saving and easy assembling feature.Folding moving boxes has been widely used in oversea supermarkets,24h convenient stores, big distribution center, department stores, food processing ,etc.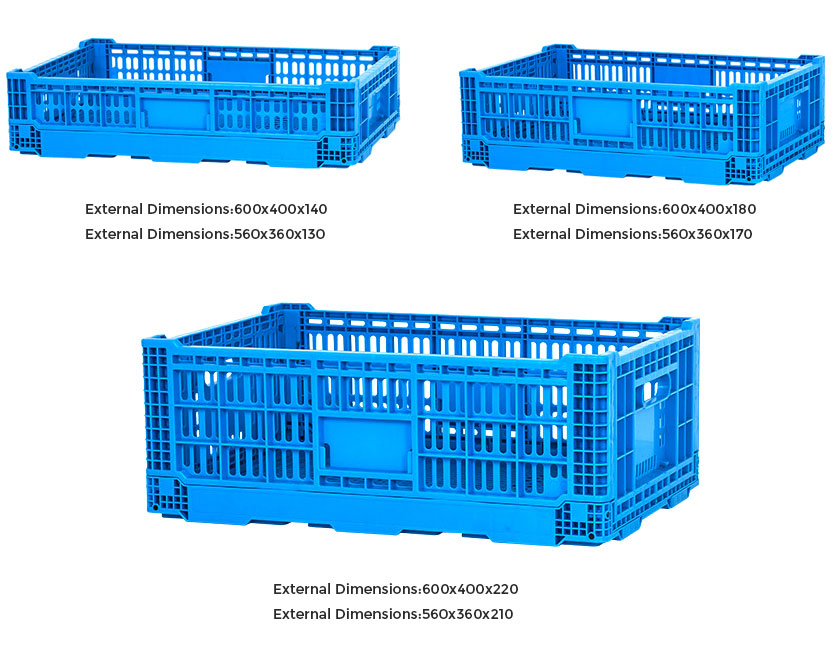 +Product Advantages

Long lifespan
High load bearing
Food-grade material
Anti-high and low temperature
Collapsible crates snap joints skid resistance




The ribs are designed around the sides, which not only strengthens the overall bearing capacity but also enables the box to run smoothly on the carton live storage racking and roller assembling lines.

The surface is anti-dust, easy to clean and easier for customers to screen or bronze according to their needs, customized logo and note card slot are available.




Foldable figuration saves transportation space and the folded box shrinks to 1/3 volume which greatly improves transportation efficiency and reduces cost.

The bottom with square ribs is applying for various anti-slip designs, which can improve the bearing capacity of the box while running smoothly on the assembly line.