*Product Description: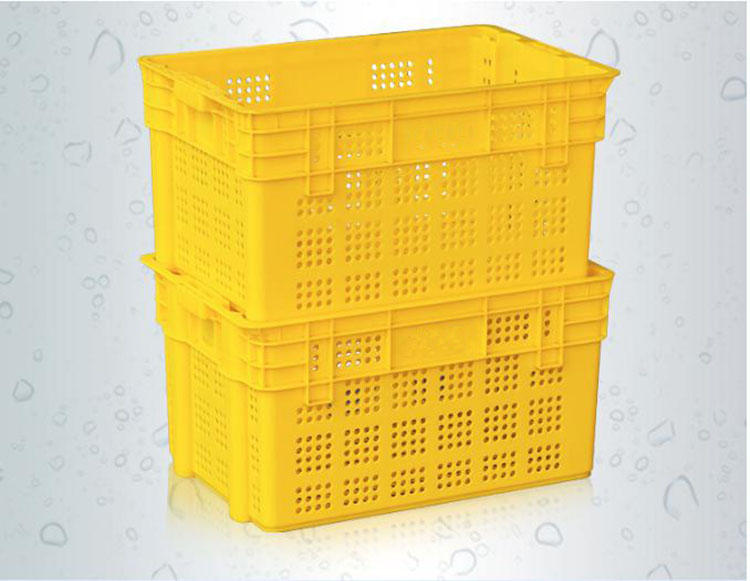 Aceally containers stack when full, either with a cover or when rotated at 180 degrees. When empty, they efficiently nest inside one another for superior savings. Stack-n-nest containers are nestable within their own footprint, with nest ratios up to 4:1 and are an an economic, environmental and efficient alternative to corrugated boxes or cases.
*Details:









Name
ACL-310TDK
ACL-240TDK
ACL-340TDK
Material
PP
PP
PP
Single box bearing
30KG
30KG
30KG
Stacking load
150KG
150KG
150KG
External dimensions
600x400x310(MM)
600x420x240(MM)
600x400x340(MM)






1.Stacking when loading, not pressing on goods

2.Nested by the same direction, stacked by the opposite direction , improving operation efficiency by same direction identification





3.Ergonomic handles for easy and comfortable carrying

4.Nesting saves space and transportation costs

*Features:
1.Stack when loaded to protect contents, nest when empty with 180 degree turn – 50% nesting ratio
2.Light weight and durable storage containers
3.Food grade plastic, dishmachine safe
4.Can be placed on a dolly for easy movement throughout operation
5.Increased sanitation
6.Improved ergonomics
7.Can be placed on a dolly for easy movements throughout operation
*Application:
These fruits & vegetable storage crate in different models are designed for handling of fruits and vegetables. Considering the perishable nature of fruits and vegetables, crates have very good ventilation and smooth interiors with sturdy exteriors to handle load. Millions of Supreme fruits and vegetable crates are being used in storage and transportation of tomato, apple, orange, grapes, mango, banana.


*Packing&Shipping:


Nestable with stretch film package to avoid scratch, then load into the container.