advantage:
1. The box body has a new barrier free handle, which conforms to the principle of ergonomics. It is convenient for the operator to grasp the box body more effectively and safely, making the handling more comfortable and convenient.
2. Smooth inner surface and fillet design, increase strength and easy to clean.
3. The bottom is designed with intensive small square stiffeners, which can run smoothly on the fluxion frame or raceway assembly line.
4. The coordinated positioning design of the bottom and the box mouth makes the stacking stable, not easy to overturn, and reduces the loss of goods.
5. The four sides are provided with specially firm reinforcing ribs to improve the bearing capacity of the box and the stability during stacking.
6. Each product has different colors to choose from.
-Application: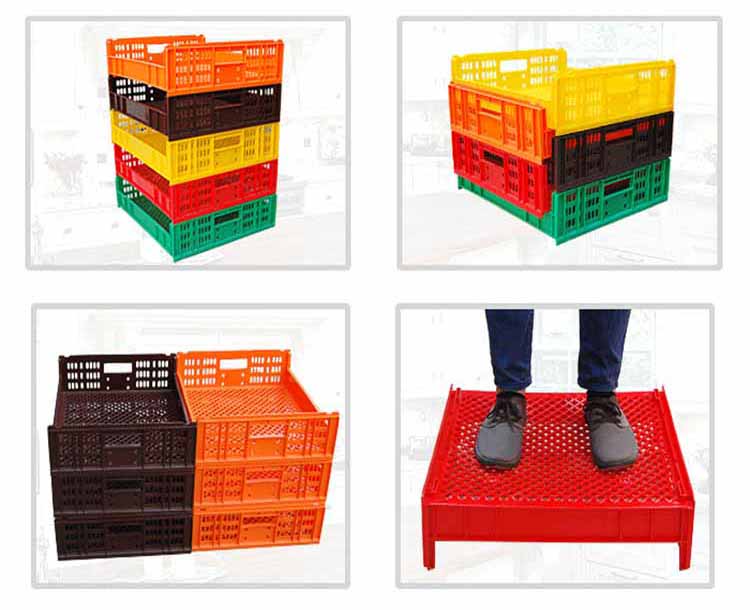 -Packing&Shipping: