+Product Description:
Ultra-Spill Pallets help meet spill containment regulations for up to four drums. High visibility yellow color. Helps comply with SPCC, EPA and UFC spill containment requirements.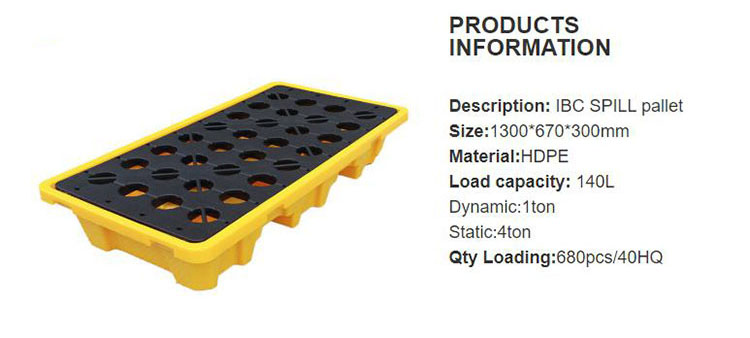 +Details: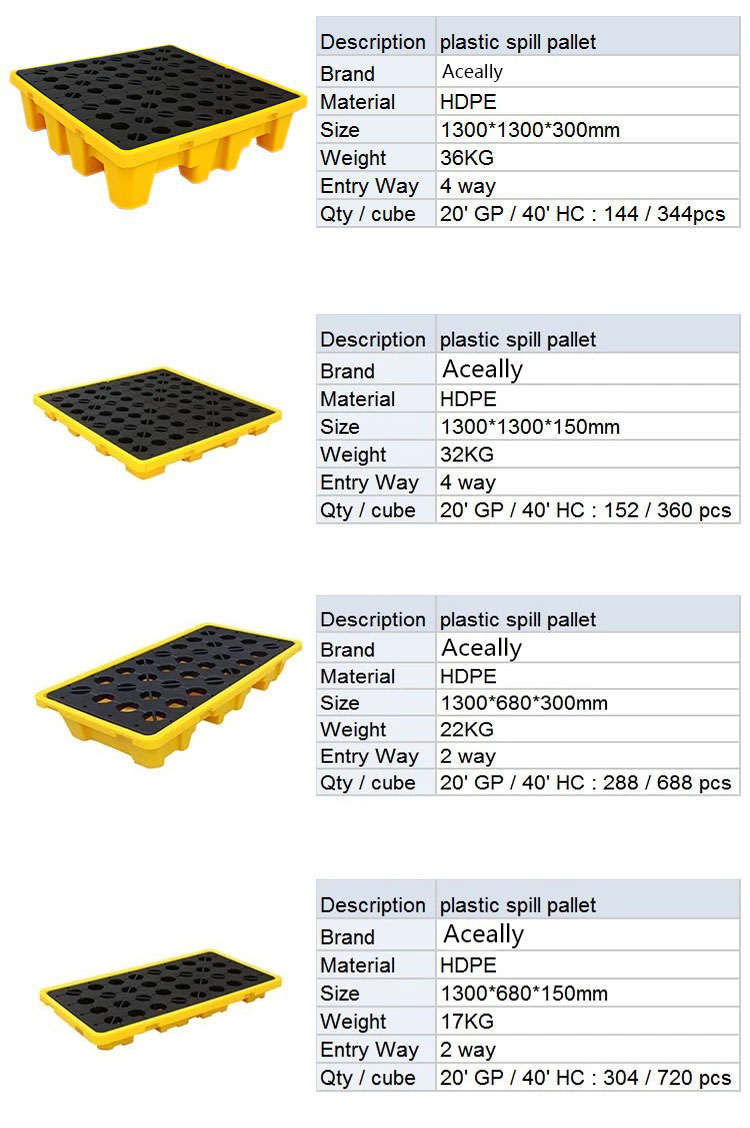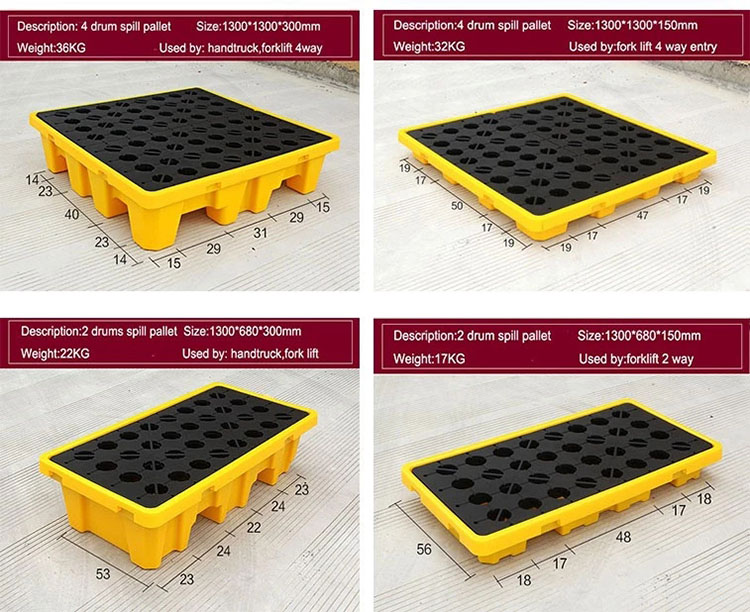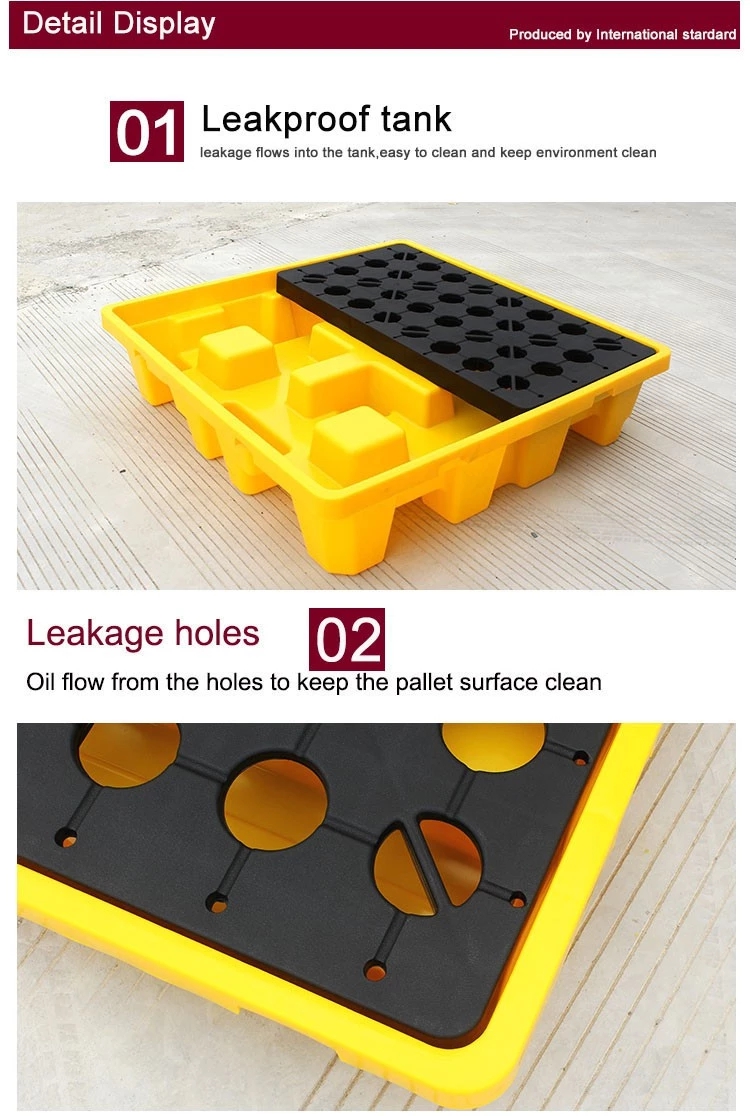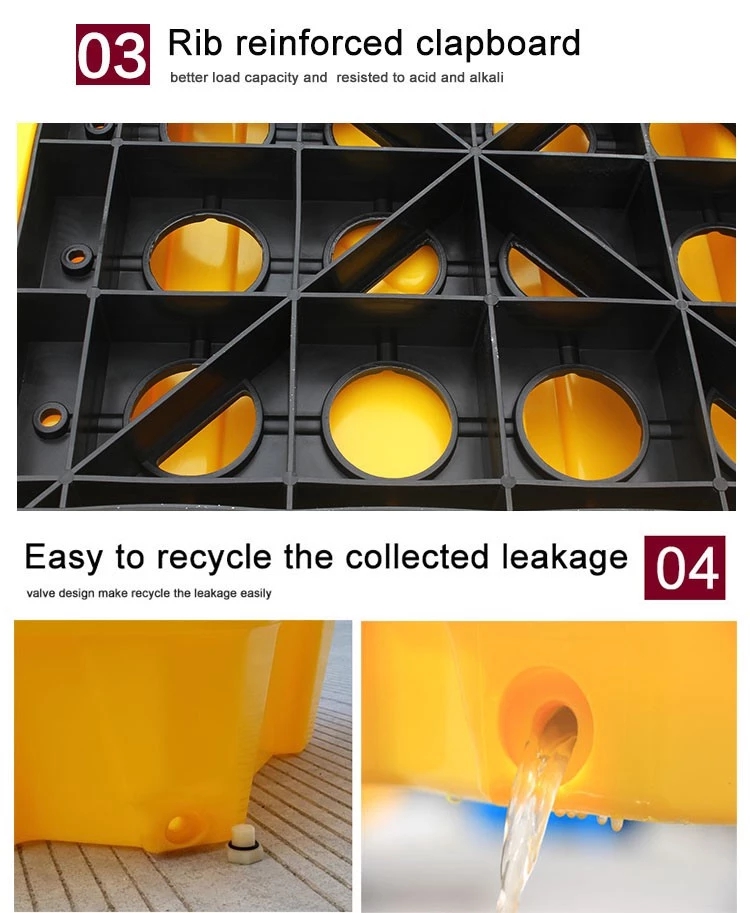 +Features:
1.High Load Capacity: 6,000 lbs. for Ultra-Spill Pallet P4, 3,000 lbs. for Ultra-Spill Pallet P2.

2.Bright, safety yellow sidewalls are translucent, offering convenient visual leak detection.

3.100% Polyethylene Construction compatible with a broad range of chemicals, including acids and corrosives.

4.Meets SPCC, EPA Container Storage Regulation 40 CFR 264.175 and UFC Spill Containment Regulations.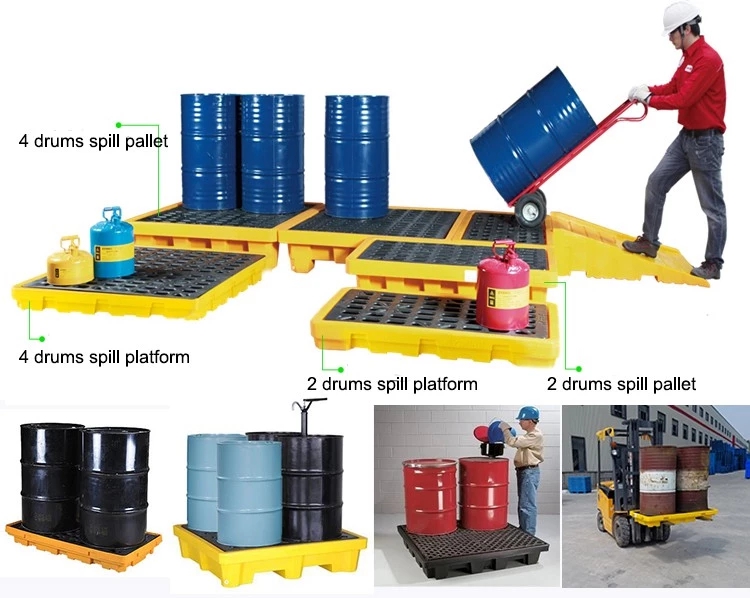 +Applications:
Typical uses for stacking and storing goods. Make them ideal for use in almost all industrial environments like
chemical industries, packaging electronic industries, supermarkets, etc.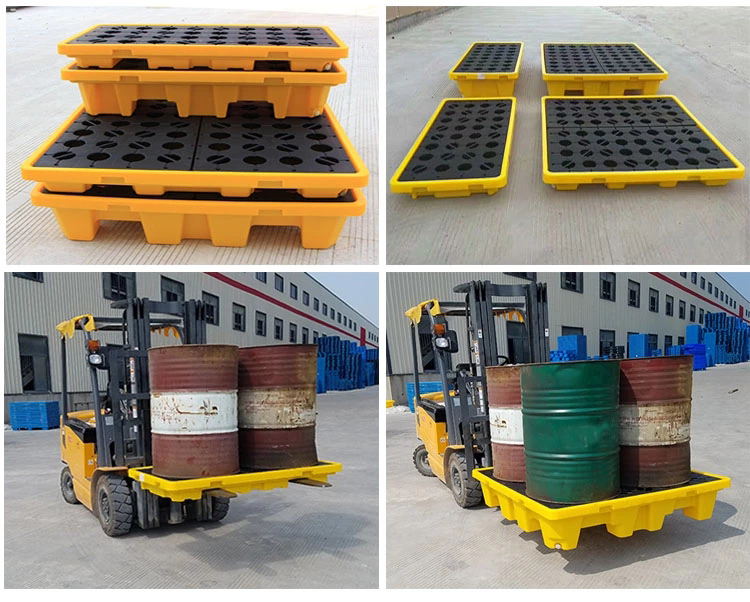 +Packing & Loading
Aceally pallet is an experienced 1210 solid ground use pallet supplier among those world famous 1210 solid ground use pallet manufacturers, who can offer you hot sale and cheap 1210 solid ground use pallet wholesale service. Welcome to order our products at low price with our factory.