-Customize storage space with these dividable bins.
-Use in stock rooms, assembly lines and repair shops.
-High-density polypropylene resists solvents and chemicals.
-Stackable-flat panels to label contents.
-Clear Divider Boxes – Spot what you need quickly.
-Dividers – Separated item.
-Lids – See-through lids protect contents from dust and dirt.
+Product Information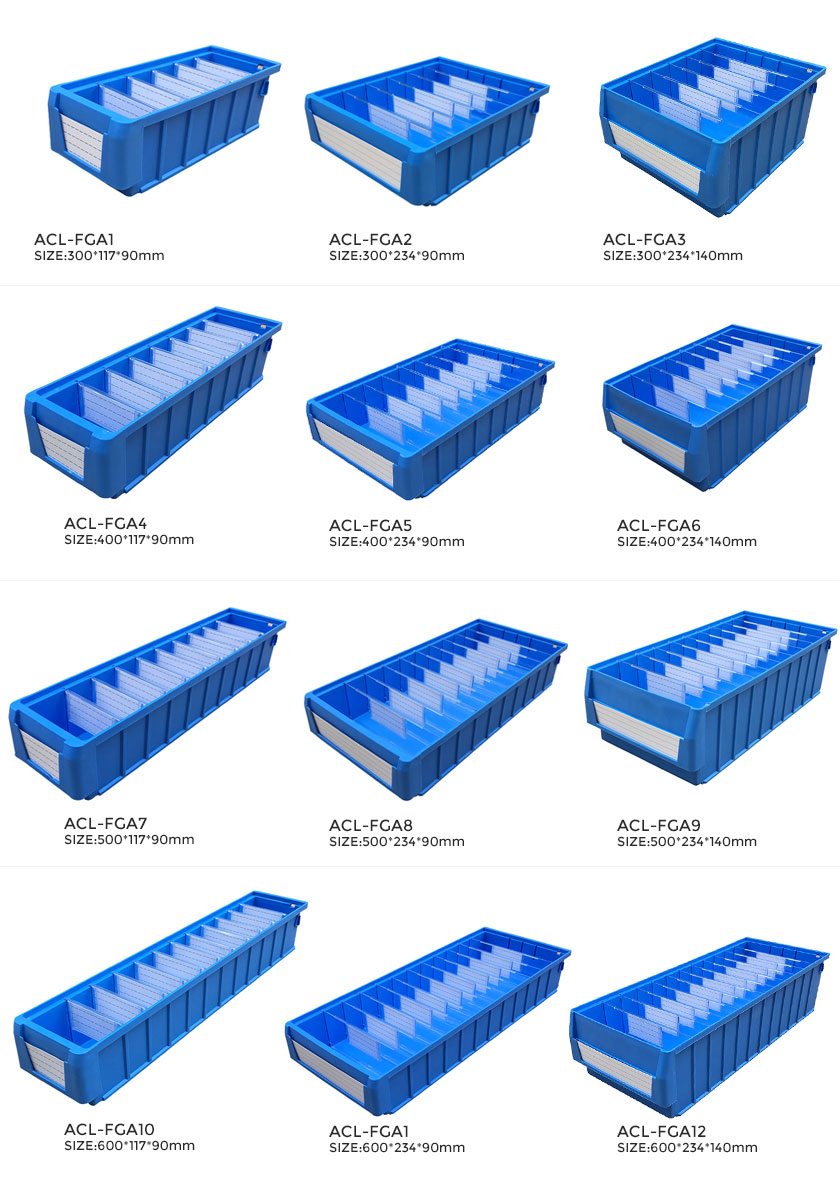 Model No.
Outside Dim.
LxWxH(mm)
Inside Dim.
LxWxH(mm)

Carton Dim.
LxWxH(mm)
Ctn. Qty.
Material
ACL-FGA1
300*117*90
260*94*80
475*605*855
80pcs
PP
ACL-FGA2
300*234*90
256*211*80
475*605*855
40pcs
PP
ACL-FGA3
300*234*140
253*210*129
475*605*815
24pcs
PP
ACL-FGA4
400*117*90
360*94*80
475*405*855
40pcs
PP
ACL-FGA5
400*234*90
356*211*80
475*405*855
20pcs
PP
ACL-FGA6
400*234*140
353*210*129
475*405*815
40pcs
PP
ACL-FGA7
500*117*90
460*94*80
475*505*855
40pcs
PP
ACL-FGA8
500*234*90
456*211*80
475*505*855
20pcs
PP
ACL-FGA9
500*234*140
453*210*129
475*405*815
12pcs
PP
ACL-FGA10
600*117*90
560*94*80
475*605*855
40pcs
PP
ACL-FGA11
600*234*90
556*211*80
475*605*855
20pcs
PP
ACL-FGA12
600*234*140
553*210*129
475*605*815
12pcs
PP


+Features and Benefits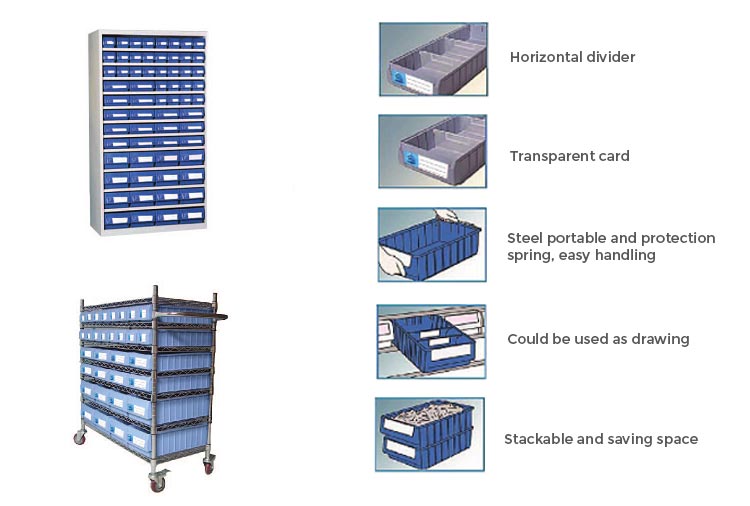 | | | |
| --- | --- | --- |
| | | |
| Closed type design, promote the available space. With the use of steel portable could be use as drawing. | | Special dimension chain design, could be adjusted according to different situation. |